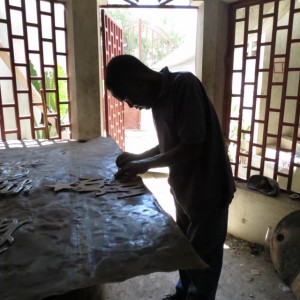 It's Cactus, we are happy to report, has recently been re-certified by the Fair Trade Federation for another year. The Fair Trade Federation requires that participating businesses conform to strict guidelines and verification requires a huge amount of effort annually, including a mountain data entry and submitting another mountain of online forms. However, it is important to us that we are recognized as being in compliance, and we "wear" our certification proudly. We know that many people prefer to purchase Fair Trade products – we do too! We also know that many people are not clear about the meaning of Fair Trade, and that many misconceptions surround its meaning. With that in mind, here are a few of myths that need busting:
Fair Trade is a fancy phrase for charity. Charity is a hand-out. Fair Trade is a hand up. Both have their purposes. Charity is an excellent short-term solution for many problems. Responses to natural disasters, for instance, are perfect targets for charitable giving. Charity is not, however, a long-term solution for perpetual poverty. in fact, it can have the completely undesirable consequence of creating perpetual dependency. In order to rise above dire economic straits, people need to help themselves, and that is where Fair Trade comes in. By treating producers as trading partners, by according them dignity and respect, by allowing them to participate in profit-earning, by leveling the playing field so that they can compete in the marketplace, Fair Trade practice offers the hand up that leads producers, ultimately, to being able to stand proudly on their own two feet.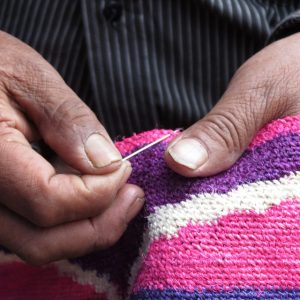 Fair Trade takes jobs away from Americans. In this political climate where "Making America Great Again" is a heavily-favored populist theme, it is important to demonstrate that Fair Trade is not crippling America's workforce. In most cases, Fair Trade products, whether they are agricultural – such as cocoa and coffee – or artisanal – such as our metal sculptures from Haiti – are not, nor have they ever been produced in the US. They are unique to the countries from which they originate, often following years of indigenous tradition, and they are products desired by US consumers in part because of their exotic quality. There has always been a market in the US for imported goods; indeed it is folly to think that America can or should produce everything under the sun. American jobs are not being destroyed or "moved overseas" as a result of Fair Trade. These are jobs that were never here in the first place.
Fair Trade products are simple craft items that anyone could make. Not true! Particularly when applied to folk art items. Our marvelous Latin American textiles are excellent examples. These are handmade pieces that follow generation upon generation of tradition. Many of the centuries-old patterns worked into these textiles represent very specific origins, with mystical elements that might escape the first glance of an untrained eye. The artist starts  training as a young child and it takes years to attain mastery. Though the work may be unrefined, it is in no way "simple."
Friends of ours, "Fair Trade Winds" have a terrific website that explains all of this and more. Scroll down to the bottom of their homepage and click on anything under the category "Learn." They provide a wealth of information, and demonstrate through beautiful photos and words why Fair Trade is a wonderful thing!
Contributed by Linda for It's Cactus