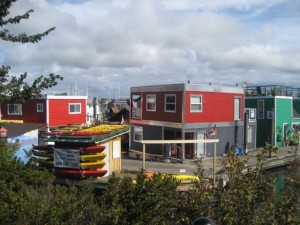 Summertime is vacation time for many of us, and as my family lives in a place to which people escape winter's wrath, it's probably no surprise that we chose to migrate northward as the summer's heat became too intense for general tolerance. We set off for Victoria, British Columbia but, of all things, by the second day there, I was reminded of Haiti.
Haiti? You would think that about all Victoria and Haiti have in common is that they are on islands and that the residents speak some French.  But on an early morning stroll among the float homes on the Inner Harbor, I spied a fish sculpture by Guy Duval and instantly, my mind wandered back to his workshop in Croix-des- Bouquets. Guy is a remarkably talented person that takes great pride in his work.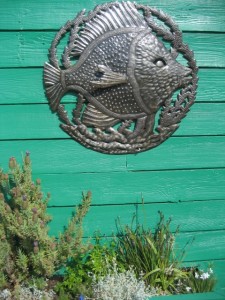 I thought how pleased he would be to see his art so perfectly set in this beautiful place. It tickled me later when I re-read the letter he wrote to Beyond Borders accompanying a sample of this very design.  He said, "I take this moment extraordinary to introduce to you my model of fish. I think you and your friends are going to like it very much." He was so right! Haitian art is as perfectly at home at the beach on the Caribbean Sea as it is along the Straits of San Juan in the North Pacific.
After our quayside amble, we hopped on an excursion bus and headed north from Victoria to nearby Buchart Gardens, a glorious 55- acre spread of botanical extravagance that receives upwards of 1 million visitors annually.  The Gardens are the result of great vision on the part of Jennie Buchart, who, in 1904 sought to restore the site of an old quarry after it had been depleted of its limestone. Even on an afternoon when the coastal fog had been slow to dissipate, The Gardens were a photographic wonderland.  Everywhere I turned there were marvels of color and delicacy to behold.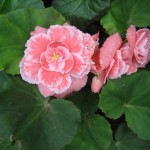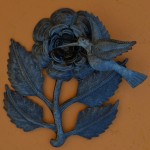 And I thought again of Haitian sculptors, this time, Jimmy Prophet and Willie Juiene, whose artful eyes and exacting hands re-fashion Nature's work so elegantly in steel. The monochrome of the metal they work focusses one's attention to form and line, and emphasizes the refined precision of the artists' touch. These men have never seen Buchart Gardens nor are they likely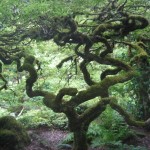 to, but flowers and trees that serve as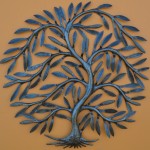 their inspiration are miracles of design no matter where they bloom and flourish.  In Haiti, as in Canada, the miracle is the same.