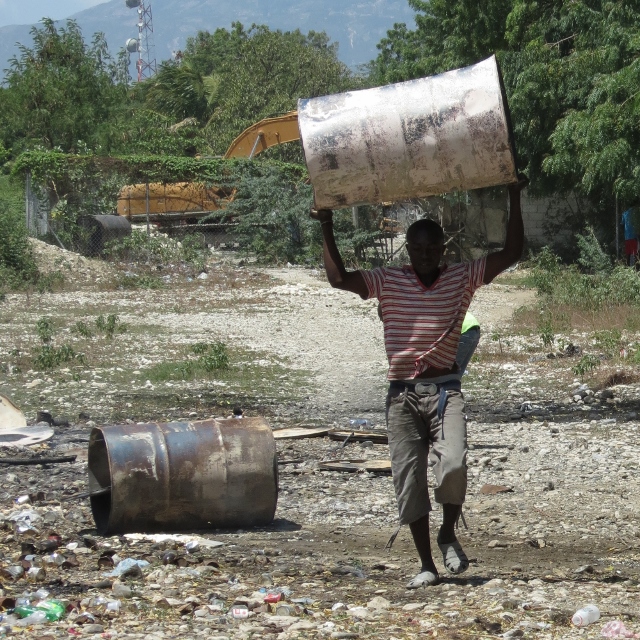 While doing some research online, I stumbled across a poem entitled "Ode to Croix-des-Bouquets" on a website coincidentally called, "Beyond Borders." This is not the wholesale Haitian metal art company owned by Janet and Joel Ross, but a charitable organization in Washington, D.C. that is working in Haiti to end child slavery. (They are beyondborders.net, while Janet and Joel are beyondbordersfairtrade.com) The author of the poem, Marcus Ellsworth of Chattanooga, TN, visited Haiti as part of an artist's pilgrimage a couple of years ago. While in Haiti, the group ventured out to Croix-des-Bouquet and Ellsworth was moved to jot down his impressions in verse. So instead of writing my usual blog, I thought sharing his poem with you would be a pleasant change of pace. His evocative words quickly bring me back to Haiti in my mind….
"Ode to Croix-des-Bouquets"  By Marcus Ellsworth
There are secrets one can only reveal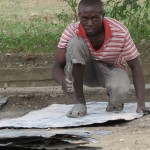 with a hammer, a chisel, and skill.
Kneeling at the edge of the steel sheet,
like a fisherman in his boat
on deep still waters
breaking the surface
to catch the truth of the heart
and bring it up into the sun.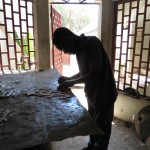 Hammers pounding as thunder
Chisels falling as rain
Hands summoning patient storms
that awaken life
from the quiet metal
Angels come to dance
Flowers bloom immortal
Spirits gather
to laugh, and rage, and teach,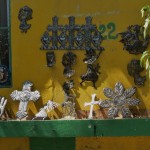 and be made solid for our eyes and hands
Such is the gift of steel and those who mold it like clay
Listen to the sounds of Croix Des Bouquets
This is the sound of dreamers bending the world to their will.
Contributed by Linda for It's Cactus